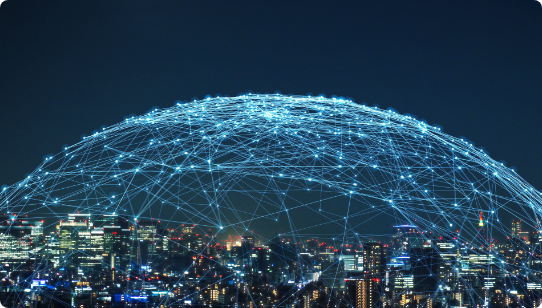 What is a Hybrid Cloud?
You've more than likely heard of "the Cloud" as a concept pertaining to online data storage.
And you'll probably know about the public cloud and private cloud.
But what about hybrid clouds? A hybrid cloud combines public and private clouds to bring in to effect an infrastructure which can offer a greater degree of flexibility when it comes to optimising a business's computing workloads, whilst taking advantage of the features and cost savings offered by the different types of cloud hosting.
CloudCoCo's experts have been designing and deploying Public and Private Clouds for many years. We work with you to understand the best approach for each of your workloads – considerations include the application life stage, user experience, governance requirements, business outcomes and total cost.
Overall, optimisation is one of the key objectives when creating a hybrid cloud-based computing environment, as is flexibility.
A Private Cloud approach can suit mature applications, high performance requirements, customised solutions, bespoke SLAs, special control and governance requirements and predictable cost-at-scale.
Adoption of Public Cloud suits agile development and deployment of new applications, dynamic usage, standardised global deployments and access to hyperscale innovation.
It's about your choice for each of your workloads -the right balance that combines the best of both approaches for your business.
With CloudCoCo's hybrid cloud solutions, rather than increase optional burdens, we decrease them. This is achieved via the use of our VMware Cloud Director Solution giving you a single console to manage, view and make changes to your "Cloud" environments regardless of where individual elements are hosted.
CloudCoCo has worked with our customers over the last decade to deploy Hybrid Cloud solutions helping to drive maximum cost savings whilst not impacting the services being delivered.
Utilising our Partner THG Hosting's global infrastructure we offer the latest technology backed up by some of the highest SLA's available.
How CloudCoCo and THG Hosting help you grow your business whilst reducing costs
Competing with multinational organisations with deep pockets create a barrier for many organisations as the investments required to put in place comparable IT infrastructure is not possible.
THG Hosting has built its world-class infrastructure to support some of the largest companies on the planet including the likes of LookFantastic and Myprotein to new a few.
As the investment has already been made, you won't need to. Instead working with CloudCoCo you will get access to over 50+ THG Hosting data centres worldwide, connected to a plethora of Network Peering Partners.
Challenge CloudCoCo today to see how much you can save from your IT budget by using THG hosting's tested solutions.